Fall All-Alumni REUNION
OCTOBER 13, 2018 * 9am-3pm * Chicago Campus
An occasion for UIC Nursing alumni from all campuses to reconnect with each other and their alma mater.
Thanks to all who attended REUNION 2018. Check back here soon for photos and memories of the day.
And save the date for REUNION 2019: Oct. 12!
Opening event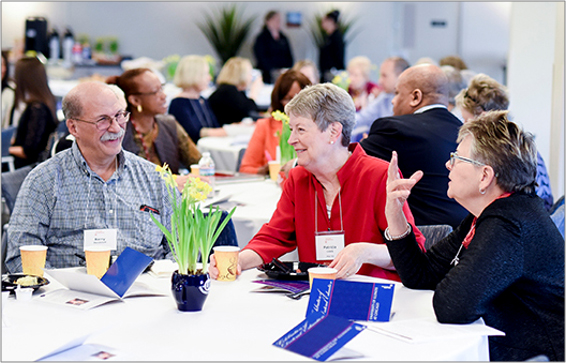 9am: Continental Breakfast
Network with fellow alumni over coffee, tea and treats.
Panel of experts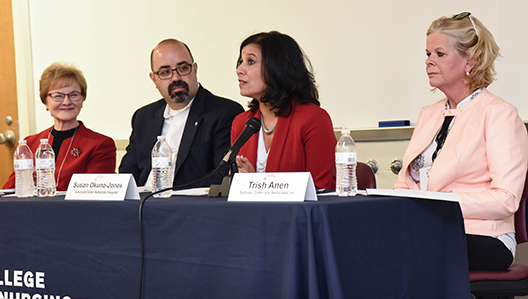 10am: Alumni Nurse Leaders Panel
Our popular feature of REUNION 2017 returns this year: the panel of alumni nurse leaders. This year, our morning event will feature experts addressing the question, "Can high-quality healthcare also be cost-effective?"
Our panelists include Michael J. Patterson, MS '05, president and CEO of Mississippi Valley Health in Davenport, IA;  Angelique Richard, PhD '99, VP of clinical nursing, CNO at Chicago's Rush University Medical Center, and chief nursing executive for the Rush system; and Mary Shehan, BSN '81, CEO at Weiss Memorial Hospital in Chicago.  Meet our panelists
Honors luncheon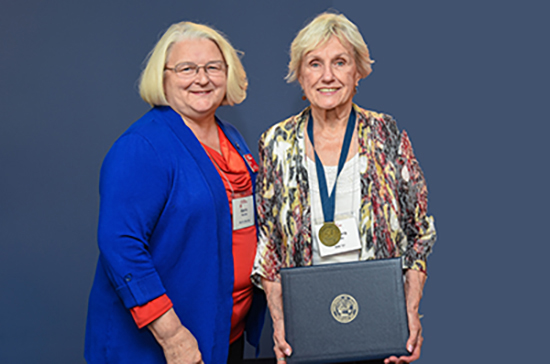 Noon: Alumni Lunch
During lunch on this special day, we'll recognize 2018 Alumni Award recipients alongside 40 years of Distinguished Alumni Award winners. Alumni from the Class of 1968 (50 years) will receive their Golden Alumni Medallion, and alumni from the Class of 1993 (25 years) will receive their Silver Alumni Medallion. All alumni who graduated in years ending in 3 and 8 will receive a commemorative certificate.
CE Event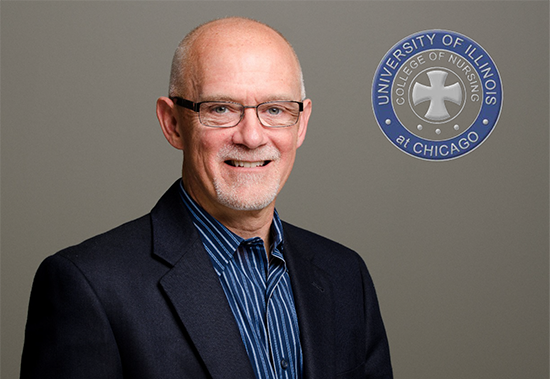 2pm: "Social determinants: Going beyond acute needs" – EARN 1.25 CEUs!
The afternoon will feature a learning opportunity regarding social determinants of health, led by Distinguished Alumnus Paul Kuehnert, DNP '12, MS '91. Participants will learn to define social determinants of health (SDOH) in terms of both vital conditions and social needs, and they'll gain an  improved understanding of the importance of community resident engagement and collaborative relationships with community organizations in order to address SDOH.
This activity is being offered for 1.25 continuing nursing educational contact hours. University of Illinois College of Nursing IHCI is an approved provider of continuing nursing education by the Ohio Nurses Association, an accredited approver by the American Nurses Credentialing Center's Commission on Accreditation. (OBN-001-91).
Location: 845 S. Damen Ave.
Join us in Chicago! All the day's festivities are happening on the main campus of the UIC College of Nursing.
Questions? Contact Sara Almassian