2021 All-Alumni REUNION
October 16
Days
Hours
Minutes
Seconds
All-Alumni REUNION 2021
An occasion for UIC College of Nursing alumni from all campuses to reconnect with each other and their alma mater
All-Alumni REUNION 2021 is just around the corner!
Join the college and fellow alumni on this fun-filled day when we'll hear from a panel of alumni nurse leaders, meet our new dean Eileen Collins, and celebrate our alumni, including 2021 Alumni Award winners.
At this time, we are moving forward with our annual REUNION in person. As COVID-safety guidelines continue to evolve, if we need to convert this event to an all-virtual platform, we are prepared to do so. We will keep you informed with ample notice. If you'd like to attend in-person, guests are required to share vaccine status upon registering and at check-in on Oct. 16, or provide a negative Covid test result 72 hours before the event.
Zoom option will be available for those unable to attend in-person.
2021 Program
9 a.m. CT
Registration and Networking
An opportunity for attendees to reconnect with former classmates and professors.
Alumni Nurse Leaders Panel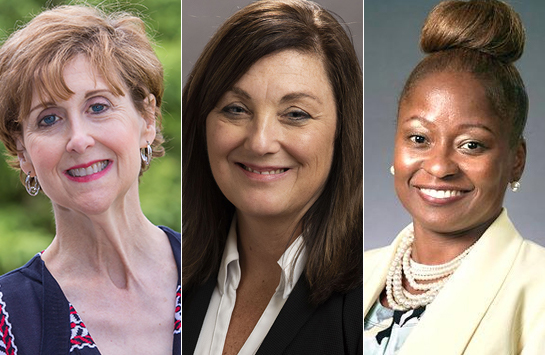 10 a.m. CT
Alumni Nurse Leaders Panel
This popular REUNION feature returns in 2021.
Maryann Alexander, PhD '02, Chief Officer, Nursing Regulation, National Council of State Boards of Nursing
Yolanda A. Coleman, PhD '12, Vice President of Patient Care Services and Chief Nursing Officer, Cancer Treatment Centers of America
Jennifer Junis, MS '12, BSN '01, Senior Vice President, OSF OnCall
Honors luncheon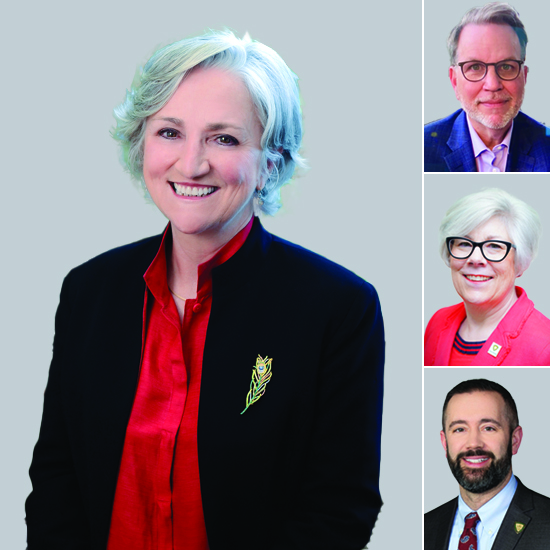 12 p.m. CT
Alumni Recognition Ceremony
We'll celebrate 10-year, 25-year and 50-year alumni, and recognize graduates of all years ending in 1 or 6. And of course we'll honor our 2021 UIC College of Nursing Alumni Award recipients:
DISTINGUISHED ALUMNI AWARD RECIPIENT
Tonda Hughes, PhD '89, RN, FAAN, Columbia University
OUTSTANDING ALUMNI ACHIEVEMENT AWARD RECIPIENTS
Dale E. Beatty, DNP '17, RN, NEA-BC, Stanford University
Timothy Carrigan, PhD '11, RN, Loyola University Medical Center
Sandra Martell, DNP '10, MS '93, RN, Winnebago County Health Department
Afternoon reception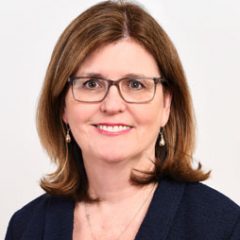 2 p.m. CT

Afternoon Reception: Meet Our New Dean

Attendees will have the opportunity to meet Dean Eileen Collins, PhD, RN, FAAN, FAACVPR, ATSF, who became the ninth dean of the University of Illinois Chicago College of Nursing on Sept. 1.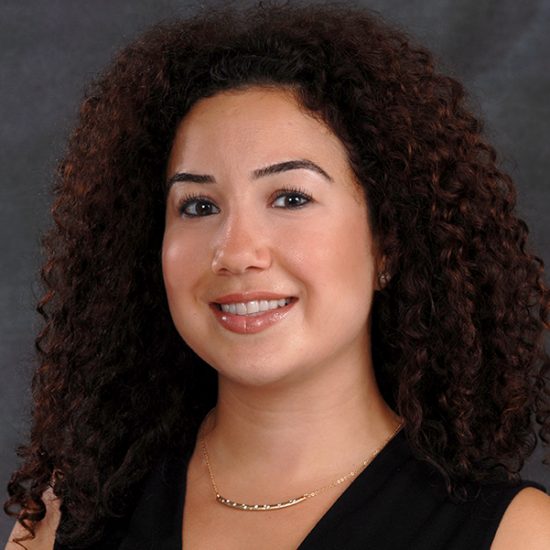 For more information, contact:
Sara Almassian, Associate Director of Engagement and Participation, Office of Advancement
845 S. Damen Ave.,
548 NURS,
MC 802,
Chicago,
IL
60612