REUNION is an occasion for UIC College of Nursing alumni from all campuses to reconnect with each other and their alma mater. Heading link
Our annual All-Alumni REUNION was held in person in Chicago on Oct. 8, 2022.
UIC College of Nursing alumni—along with faculty, staff and students—came together for a fun-filled day where guests heard from a panel of alumni nurse leaders, celebrated 2022 Alumni Award winners and networked with other UIC Nursing alumni.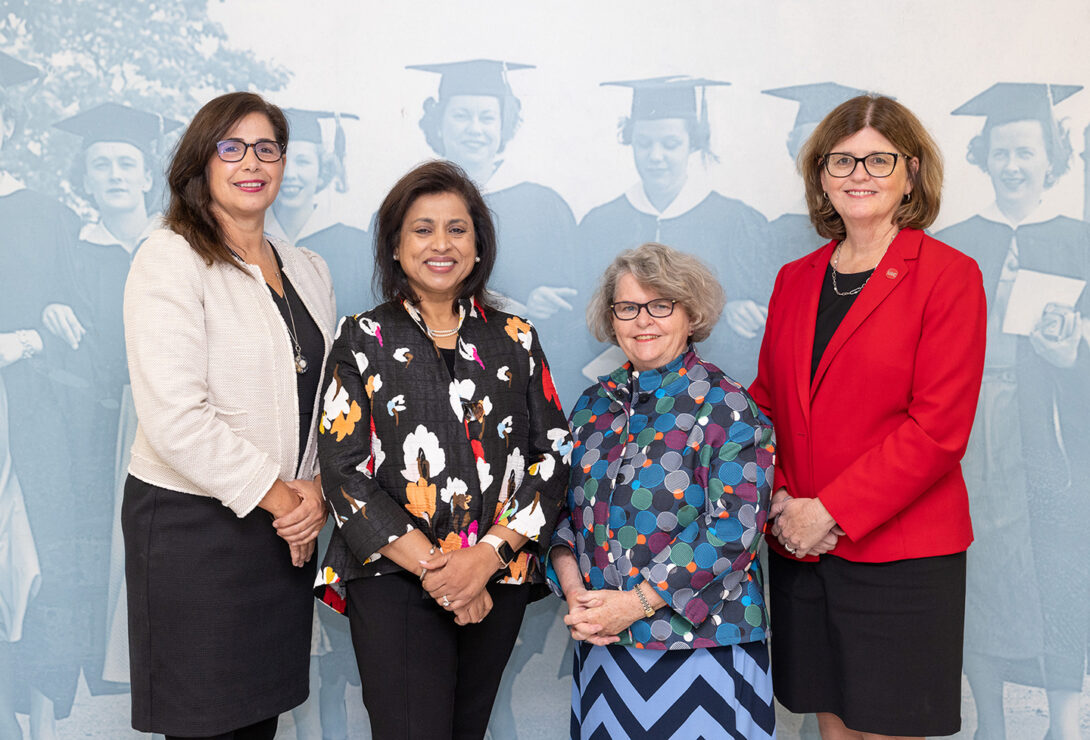 Alumni Nurse Leaders Panel: Innovative Nursing Education and Emerging from the Pandemic
Terese "Terri" Ann Burch, PhD '89, Professor Emerita, California State University, San Bernardino
Susan Kilroy, PhD '20, Clinical Assistant Professor, UIC College of Nursing
Beena Peters, DNP '17, MS '94, System Chief Nurse Executive, Cook County Health
Dean Eileen Collins, PhD, RN, FAAN, ATSF, moderated the panel.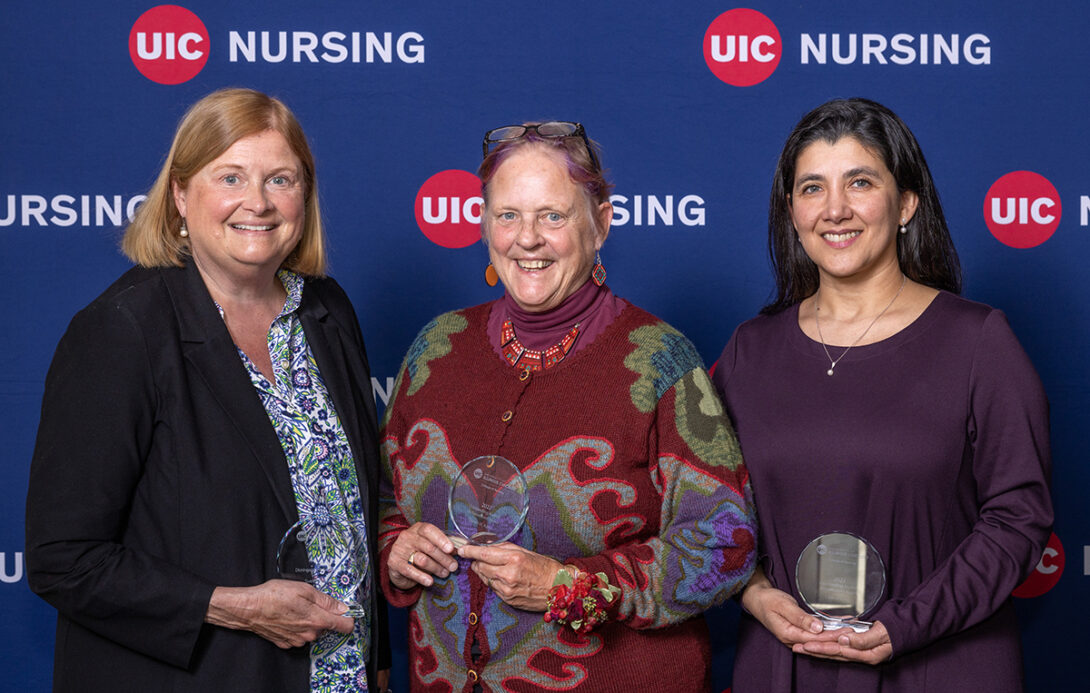 Alumni Recognition Ceremony
We celebrated 10-year, 25-year and 50-year alumni, and recognized graduates of all years ending in 2 or 7. And of course, we honored our 2022 UIC College of Nursing Alumni Award recipients:
DISTINGUISHED ALUMNI AWARD RECIPIENT
Sue Penckofer, PhD '93, MS '82, BSN '79, FAAN, Marcella Niehoff School of Nursing at Loyola University Chicago
OUTSTANDING ALUMNI ACHIEVEMENT AWARD RECIPIENTS
Sarah H. Ailey, PhD '02, MS '98, BSN '96, FAAN, CDDN, PHNA-BC, CNE, College of Nursing at Rush University
Lilian Ferrer, PhD, MS '00, MSc, NM, FAAN, Pontificia Universidad Católica de Chile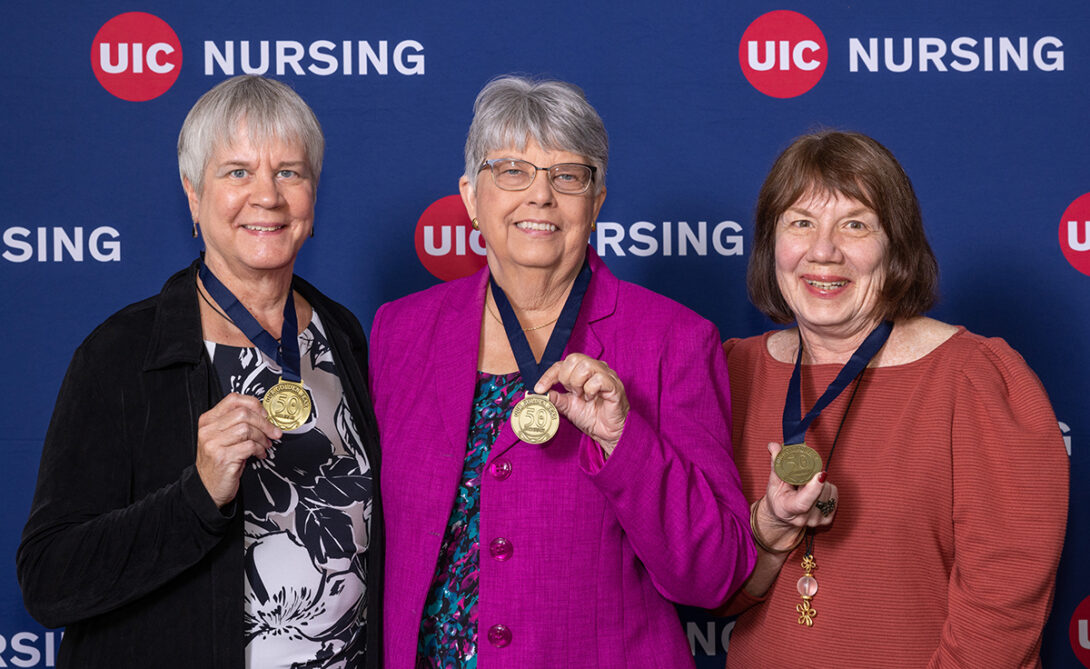 GOLDEN ALUMNI
We were delighted to recognize three "golden" alumni, celebrating 50 years since their graduation from UIC. MaryAnn Lilich, Nancy Schuller and Paulette Zachman all graduated from the BSN program in 1972. In keeping with a tradition we started several years ago, each was presented with a gold medallion to commemorate the milestone.
Afternoon Reception: Dessert and Networking
Attendees had the opportunity to mingle with former classmates, new friends and college faculty.
Contact Caitlyn Cannatello, Office of Advancement, at 312.996.5497 or chicke5@uic.edu.